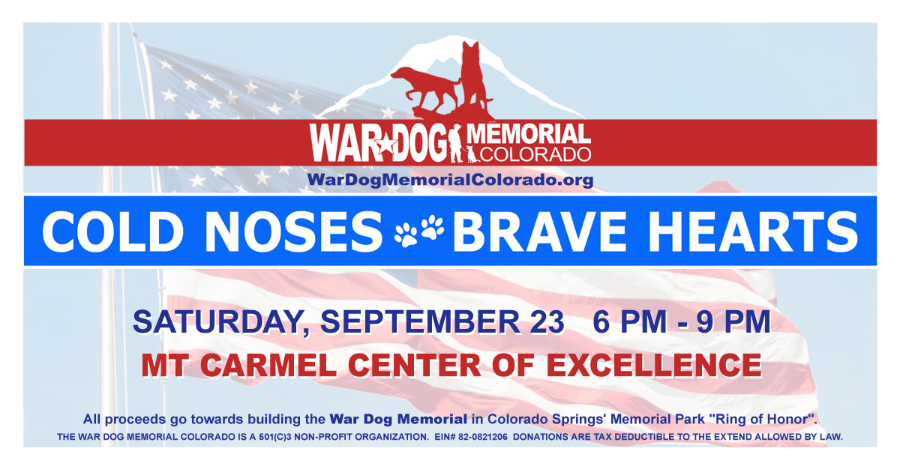 SPECIAL GUEST SPEAKER: John C. Burnam - MSG, US Army (ret.)
K-9 Handler in Vietnam ● Founder of the Military Working Dog Teams National Monument ● Published Author
Demonstrations with War Dogs & Working Dogs

Meet some extraordinary retired War Dogs
Silent Auction
●

War Dog Memorial Merchandise

●

Appetizers

●

Beverages (Cash Bar)
Ticket Prices* (per person):
● $25 in advance
● $30 at the door
● $20 Active Duty Military and Veterans
6 pm - 9 pm at:
Mt Carmel Center of Excellence
530 Communication Circle
Colorado Springs, CO
1. Complete Order Form 2. Make Your Donation
Make Check Payable To:
War Dog Memorial
Mail Donation check To:
War Dog Memorial
P.O. Box 25822
Colorado Springs, CO
80936
We truly appreciate your support to build this permanent memorial to honor and remember the courageous dogs that have and continue to serve.
* Suggested Donation