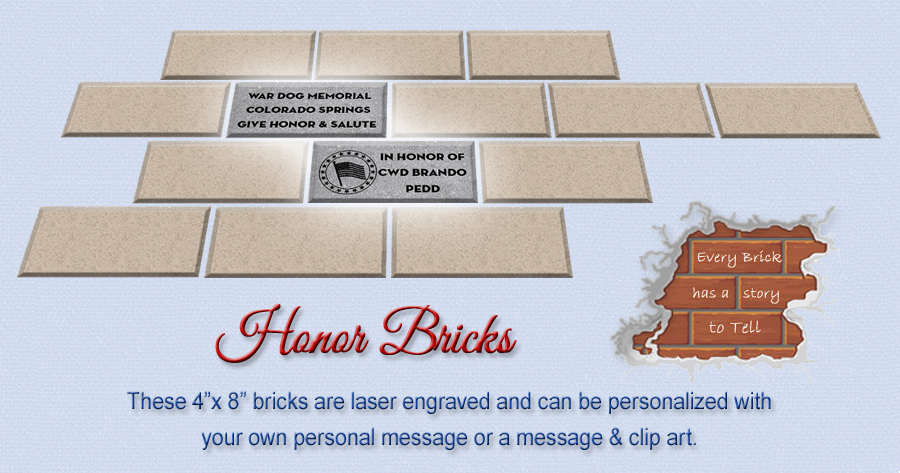 Donating an Honor Brick is an opportunity for you to not only be a part of building the War Dog Memorial but to also honor someone's Military Service, a K-9 Partner, Family Member, Pet, Friend, Club, Organization or even yourself in support.
The Honor Bricks will be placed throughout the entire walkway of the Memorial.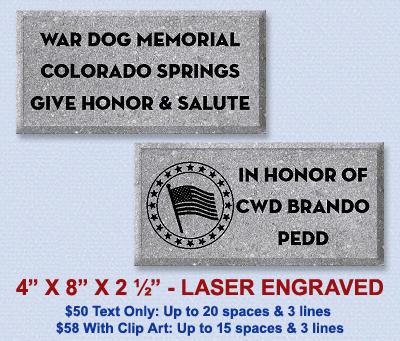 Donations may be made by Credit Card or Check.
HONOR BRICKS are close to being SOLD OUT! Please email us at wardogmemorialco@gmail.com for availability
Read More or Donate A Brick Now
Find Out More Ways To Help Us Build