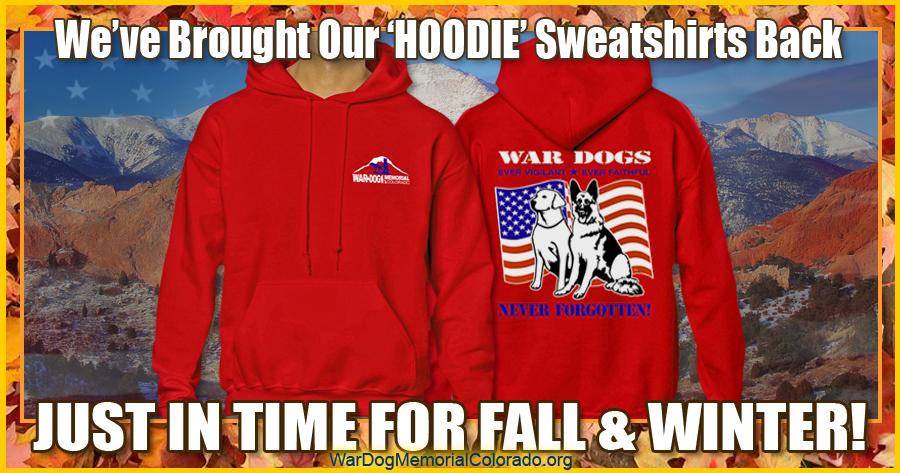 Our cozy warm, R.E.D. Friday ready,
War Dog Memorial Colorado

Heavy Blend HOODIES are back for a short time! Stay toasty warm, show your support for our nation's "Heroes With Fur" and be R.E.D. Friday ready!
X-Large Hoodie is SOLD OUT
We truly appreciate your support to build this permanent memorial to honor and remember the courageous dogs that have and continue to serve.