NEW

LIMITED EDITION ITEM!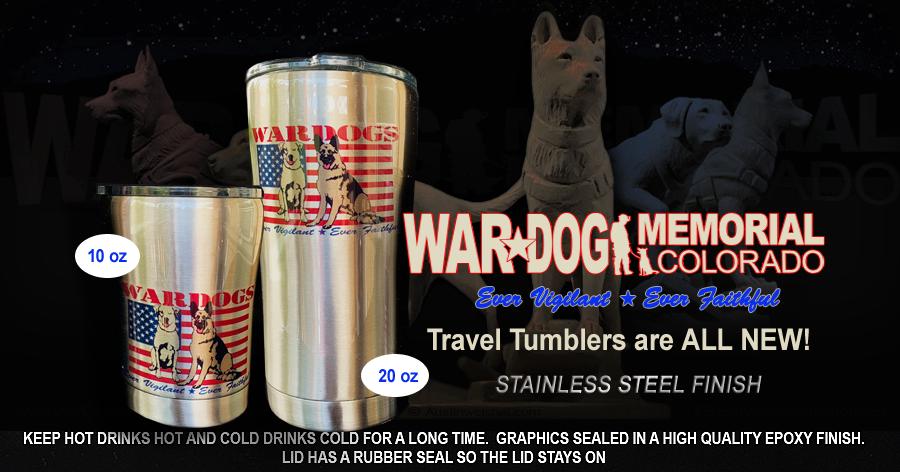 These tumblers are excellent quality and keep coffee hot and cold drinks cold for a long time. Graphics are sealed in a high quality epoxy finish.
Please allow up to 2 weeks for delivery due to production time
1. Complete Order Form 2. Make Your Donation
Travel Tumbler Order Form
Make Check Payable To:
War Dog Memorial
Mail Donation check To:
War Dog Memorial
P.O. Box 25822
Colorado Springs, CO 80936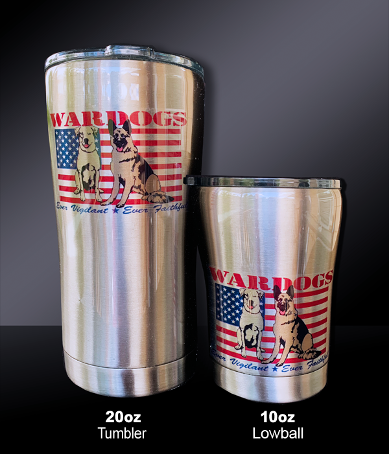 We truly appreciate your support to build this permanent memorial to honor and remember the courageous dogs that have and continue to serve.